Pump Automatically Shifts Into The High Pressure Stage Upon Contact With The Load.
– All metal construction won't burn through in welding environments.
– Two-speed reduces handle strokes so you work faster and easier.
– Convenient fill port allows pumps to be filled in a horizontal or vertical position.
– Relief valve inboard of check valve prevents loads from drifting down.
– Large valve knob gives added control for slowly metering loads down.
P19L/P59L
– More usable oil volume — use with larger or longer stroke cylinders.
– True unloading valve set for 59 bar (850 psi) provides more efficiency and lower handle force.
– Link design reduces handle effort by 40%.
– Durable aluminum reservoir, manifold, and end cap.
– Ergonomic non-slip handle grip provides more comfort.
– Spring loaded handle lock incorporated into handle.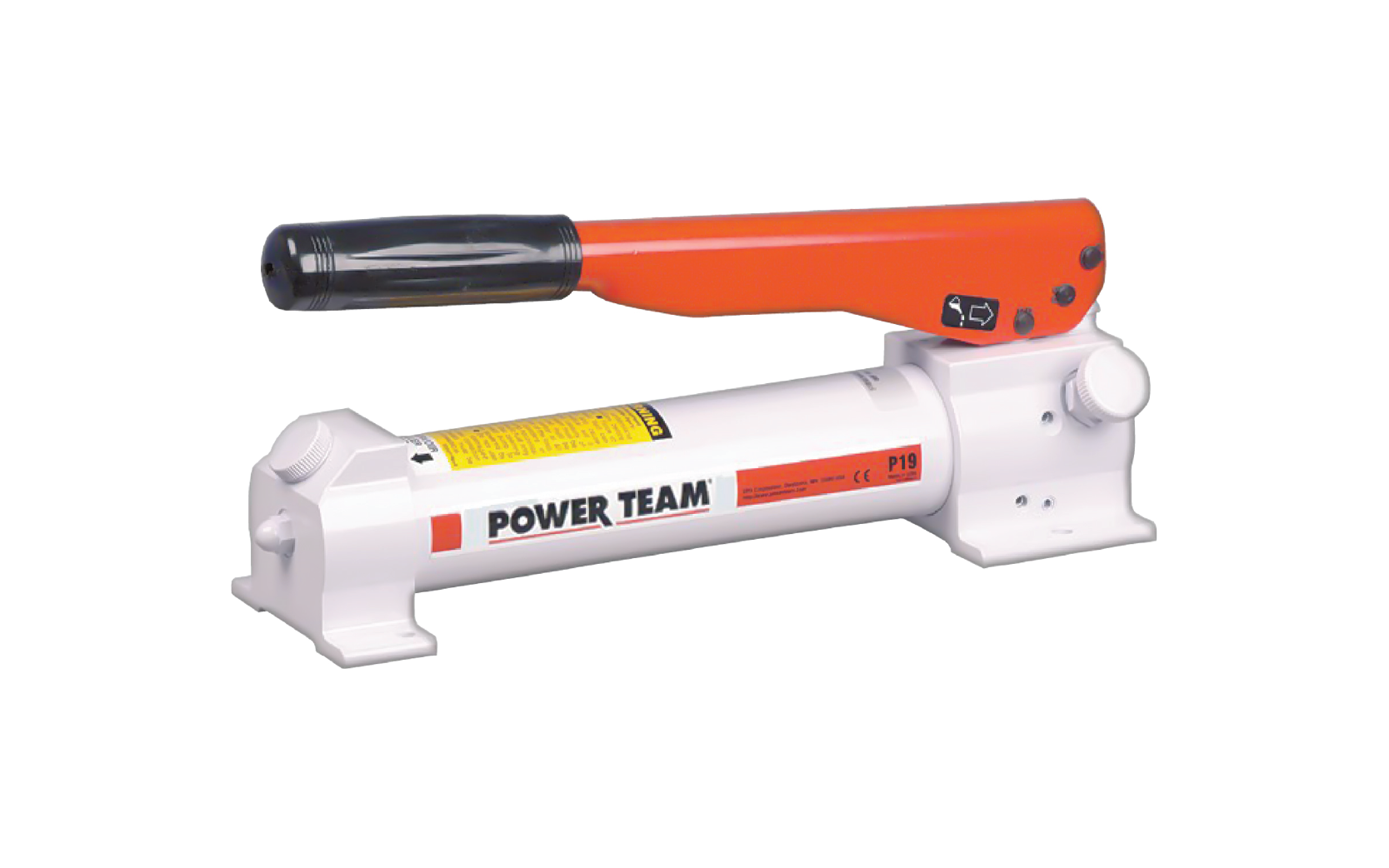 P19/P59/P59F
– Steel reservoir
– Strong lever
– Lower handle effort (measured)
– Higher unloading pressure 22 bar (325 psi)
– Pump is serviceable (all components available)
– Durable aluminum pump head
– No breather opening needed (so no leakage)
– True unloading (more flow/ lower effort)
– Pump mounting holes on front and back
– Solid accurate repeatable Integrated lifting system
– Can be used in welding environment (no plastic)