IMI Critical has long been recognised as a world-leader in the provision of flow control solutions. Our products allow vital industries to operate safely, cleanly, reliably and efficiently, so that they can provide us with the energy, resources and materials that underpin modern lives.
IMI Critical's family of specialist companies design, manufacture and service bespoke valves and actuators that precisely control the flow of steam, gas and liquids under extremes of pressure and temperature, as well as intensely abrasive or corrosive operating conditions.
Our valves can be found in a myriad of industrial plants and processes around the world, enabling the production of oil and gas, power, petrochemicals, metals, pharmaceuticals, cosmetics, food and beverages, water and sanitation, pulp and paper, ethanol and sugar. Our products are also widely deployed on ships and submarines.
Our engineering expertise means that we can make hazardous processes safer, cleaner and greener. By helping clients reduce emissions, improve safety, and make processes more efficient, we have a direct and positive impact on the world. That is why we describe our purpose as 'breakthrough engineering for a better world'.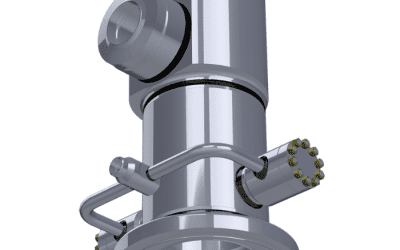 The VBSE is a steam conditioning valve used for steam throttling and desuperheating...
read more